This easy-to-use booklet will help you participate in eBird citizen science with your 4-H student groups. Citizen science aligns with the goals of the 4-H mission mandate through promoting civic engagement and sci

entific inquiry on both a local and nation-wide level.
Included in this download are leader instructions and a quest booklet for the whole group to work on as a team. The quest presents a fun challenge that will take your team on a 1-2 hour adventure into citizen science participation. By the end of the the quest, your team will have: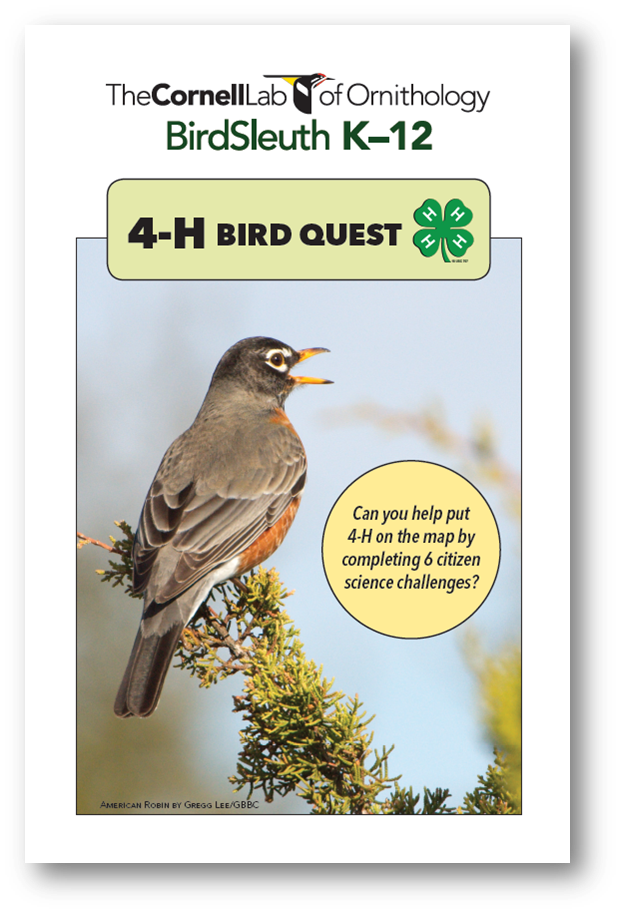 Registered for eBird


Learned methods for bird identification


Practiced and submited an eBird count


Explored the eBird database


Executed a habitat improvement in the local community


Put 4-H on the citizen science map!
BirdSleuth's Mission is to create innovative K-12 resources that build science skills while inspiring young people to connect to local habitats, explore biodiversity, and engage in citizen science projects.
We'll send you our monthly eNews about birds and conservation. You can unsubscribe at any time.