We've partnered with the National Wildlife Refuge System and the Every Kid in a Park initiative to bring you this exciting free resource. Turn your national wildlife refuge visit into an adventure with the BirdSleuth Explorer's Guidebook.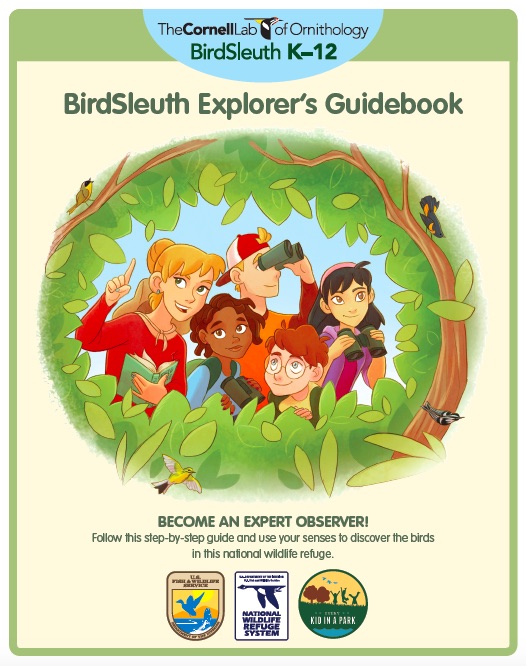 Our mission is to create innovative K-12 resources that build science skills while inspiring young people to connect to local habitats, explore biodiversity, and engage in citizen science projects.
The National Wildlife Refuge System protects a national network of lands and waters that benefits birds and other wildlife for the enjoyment by the American public. National wildlife refuges are home to more than 700 species of birds. For information about visitor programs and bird-viewing opportunities, please visit: http://www.fws.gov/refuges/birding/.
We'll send you our monthly eNews about birds and conservation. You can unsubscribe at any time.