Join Bird Cams Lab and Help Make New Discoveries!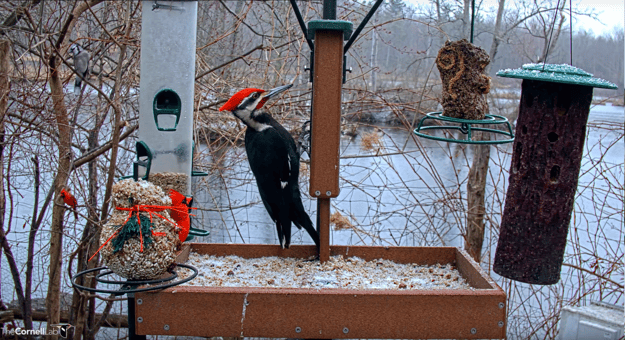 Join Bird Cams Lab, an online community that has teamed up with scientists to make new discoveries on the Cornell Lab of Ornithology's Bird Cams. In the newest investigation, Cornell Feeders Live, you'll not only watch the Cornell FeederWatch cam, but learn more about the birds that visit and help make scientific discoveries along the way.
Everyone is welcome! No prior experience or knowledge is necessary. You only need a sense of curiosity to participate. Sign up today and you'll receive an email with how to get started.
By signing up you agree to be contacted with information about Bird Cams Lab news. The Cornell Lab of Ornithology may seek your feedback and learn from your participation to help improve the program and its outcomes related to learning, participation, and scientific discovery. Results of participation, when shared, will be anonymous.