Download Free Bird Songs!
We've selected five bird songs for you from the Cornell Lab of Ornithology's renowned Macaulay Library archive.
Learn the songs of birds from different habitats

Enjoy the beauty and diversity of bird vocalizations

Listen for the songs next time you go birding!

Notice and identify more bird species by tuning into bird song!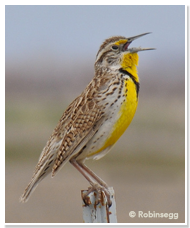 Species Included
Canyon Wren

Wood Thrush

White-throated Sparrow

Western Meadowlark

Northern Cardinal
Fill out the information at right to download now. You will receive a ZIP file with MP3 song files inside. Once you extract the MP3 files, you can import them into your favorite music player like iTunes. Detailed instructions are on the download page after you fill out the form.
Mobile phone users: Please note you'll need to download these songs to your computer first, before you can play them on your phone.