Guess the Hatch to Win!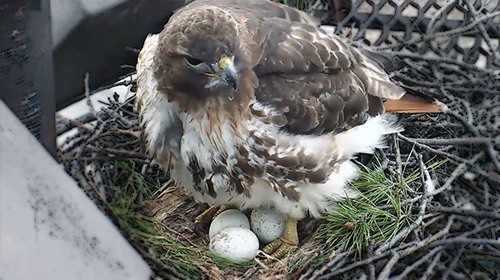 Guess the date and time of the first egg to hatch on the Cornell Hawks cam. The "hatch" time will be determined by our Bird Cams team based on the first glimpse of the nestling hawk's head fully out of the egg.
One winner will receive an embroidered Cornell Lab stadium blanket made of polar fleece with a waterproof side to keep you dry, perfect for picnics and stargazing!
Enter your guess in the form—only your first recorded guess will be counted. Thanks for participating!