Join Bird Cams Lab and Help Make Discoveries at the Panama Fruit Feeder!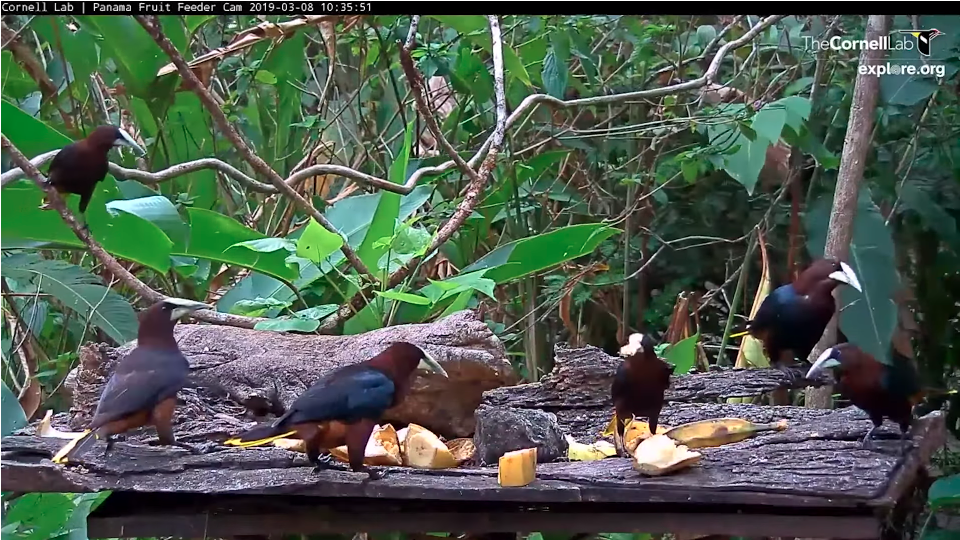 Join a new Bird Cams Lab investigation at the Panama fruit feeder! Our feathered friends are flocking to the Panama Fruit Feeder cam in high numbers, providing viewers with an opportunity to make new discoveries about tropical birds and their behaviors at the feeder. There's no better time to ask questions, collect data, and learn more about these often understudied tropical species—let's get started!
It all begins by observing birds on the Panama Fruit Feeder cam and sharing your questions related to these topics in an online forum called the Wonder Board. Sign up today, and we'll send you an email with instructions on how to start making discoveries together!
By signing up you agree to be contacted with information about the Bird Cams Lab project, including the Panama Fruit Feeder cam investigation. The Cornell Lab of Ornithology may seek your feedback and learn from your participation to help improve the program and its outcomes related to learning, participation, and scientific discovery. Results of participation, when shared, will be anonymous.

This material is based upon work supported by the National Science Foundation under Grant 1713225. Any opinions, findings, and conclusions or recommendations expressed in this material are those of the author(s) and do not necessarily reflect the views of the National Science Foundation.