Share Your Favorite Feeder Bird Experience For A Chance To Win
Sponsored by Perky-Pet®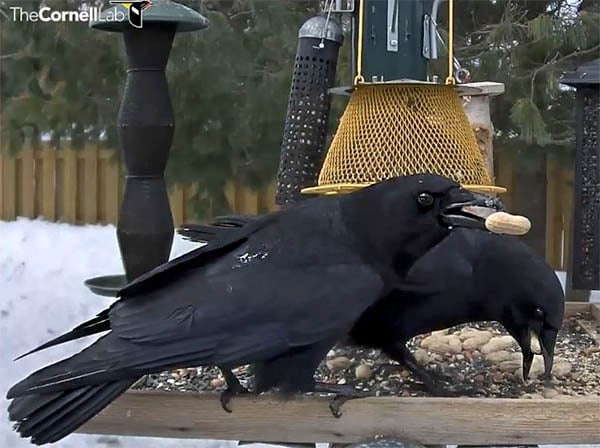 The Ontario Feeders have been swarmed by a diversity of birds since the cam began broadcasting. Some species were only spotted a few times on cam, while others have continued to visit through the winter.
With the cam season almost over, we want to give you one last chance to win!

Since this is our last contest, we have a special batch of prizes, including three Perky-Pet feeders and two pairs of Celestron Nature DX 8 x 32 binoculars (valued at $120 each!)
We want to hear about your favorite feeder bird experience, memory, or species, either on cam or in your own adventures.
Has any species earned a special place in your heart this year?
Do you watch or feed birds at home and have a story to share?
Were there any whose behavior or plumage especially caught your eye?
Share your favorites and you'll be entered to win.
Be sure to enter your favorite and any comments by midnight on April 22, 2018.
We will randomly select five winners from everyone who participates, and we'll share some of our favorite submissions.
Thanks for participating!