Free Download: Ted Parker's Voices of the Peruvian Rainforest
When it was first released in 1985, Ted Parker's Voices of the Peruvian Rainforest was a revolutionary production, making the voices of numerous Amazonian birds and mammals widely available for the first time.
Ted's high-quality and well-documented recordings were a source of knowledge and inspiration to an entire generation of recordists and field ornithologists, and set a very high standard for others to follow.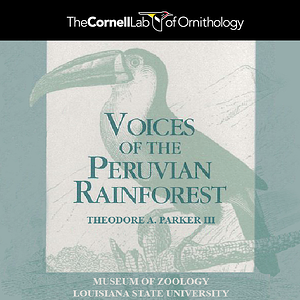 Voices of the Peruvian Rainforest also showcased Parker's encyclopedic knowledge of South American birds. It was this incredible knowledge, combined with his intense focus, discipline, and strong sense of urgency, that allowed him to make so many important discoveries about Neotropical birds. Ted's ornithological legacy continues to serve as an inspiration, and all those who were fortunate to have called him a friend miss him profoundly.